Meeting Library offers advanced search functionality. The Advanced Search enables users to build out Boolean queries and pre-filter the results by date and meetings. The Advanced Search is accessible from three primary locations:
Home page
Navigation
Search Results page
Using Advanced Search users can:
Search by keyword, author/speaker, abstract #, session title, and presentation title using the dropdown
Search multiple fields by hitting "+"
Use "and/or/not" Boolean operators if they are using multiple search fields
Narrow searches to particular meetings and/or dates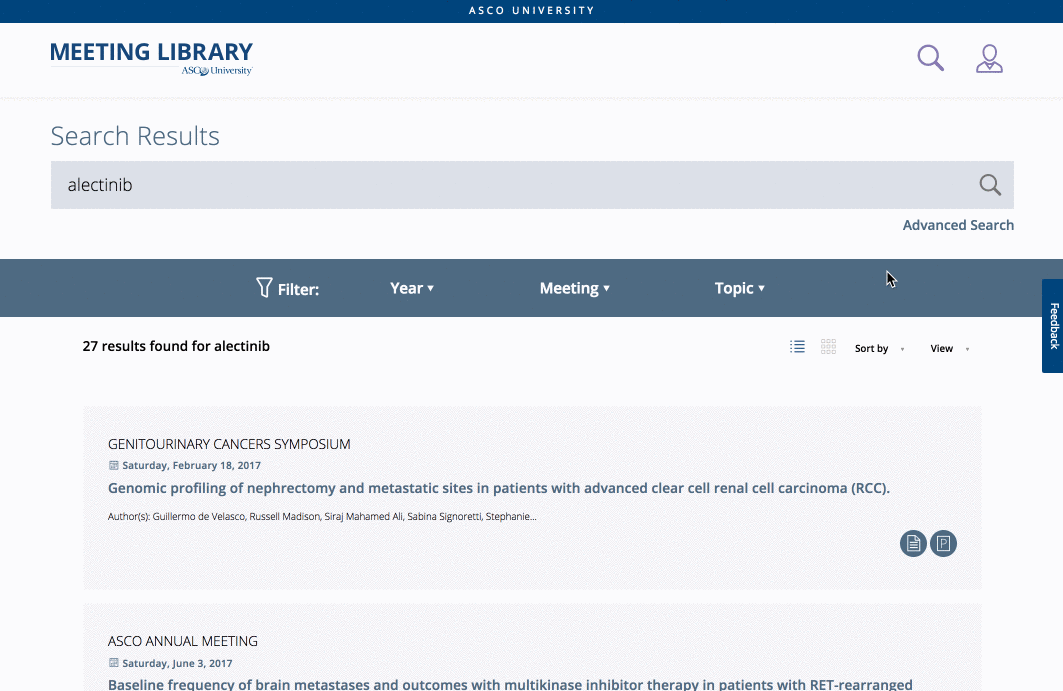 Filtering Search Results and Search Results Page
Advanced search results are at the abstract/presentation level. To view sessions, try viewing by Meeting Program.
Search results filtering allows you to target
Year
Meeting & Track
Type (session types, e.g., oral abstract sessions or education sessions)
Topic
Media (e.g., abstracts, videos, slides and posters)
Filtering Tips
If you know the year(s) and meeting(s) where the content you're seeking was presented, always filter to the specific meeting(s)
If you've searched by a cancer type, explore further revision by drilling down in the "Cancers" or "Treatment" headings under the Topic filter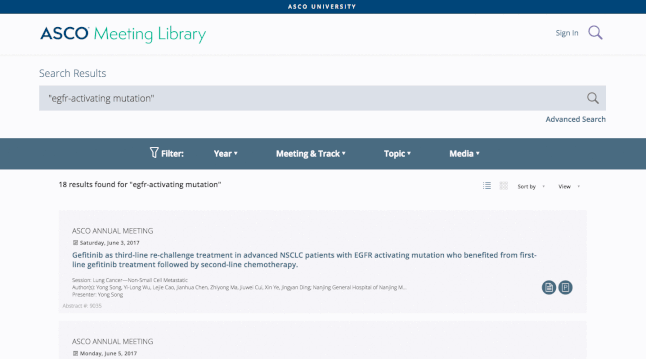 On the results page, the icons indicate if a record includes
Abstract
Video
Slides
Poster