Site Overview
Welcome to ASCO's Meeting Library, your one-stop location to access abstracts, videos, slides and posters presented at ASCO's meetings.
Meeting Library offers users two primary entry points to content:
For meetings you have attended and want to catch presentations you missed or review details of sessions you attended, you can browse by meeting; or
If you are researching a specific topic, you can search using basic or advanced functionality across all ASCO meetings.
If you've prefer to use the meeting schedule as the entry point into ASCO Annual Meeting content, you can do so using the iPlanner. From either your own schedule or a search of the iPlanner, you can
Click "View Session Details"
Then select the "View in Meeting Library" link under each individual presentation.
Login
To login, use the profile icon in the upper right-hand corner

Click and then select "Sign In"
You will need to use your ASCO.org username and password

For IP- and referrer-authenticated licensees, you will automatically be logged in

Important Note for IP and referrer access: "My Collections" are not a listing of the meetings included in a licensed package; they are user curated collections of particular content that can be viewed later. IP and referrer licensees will not have access to this functionality because they do not access the site using a username.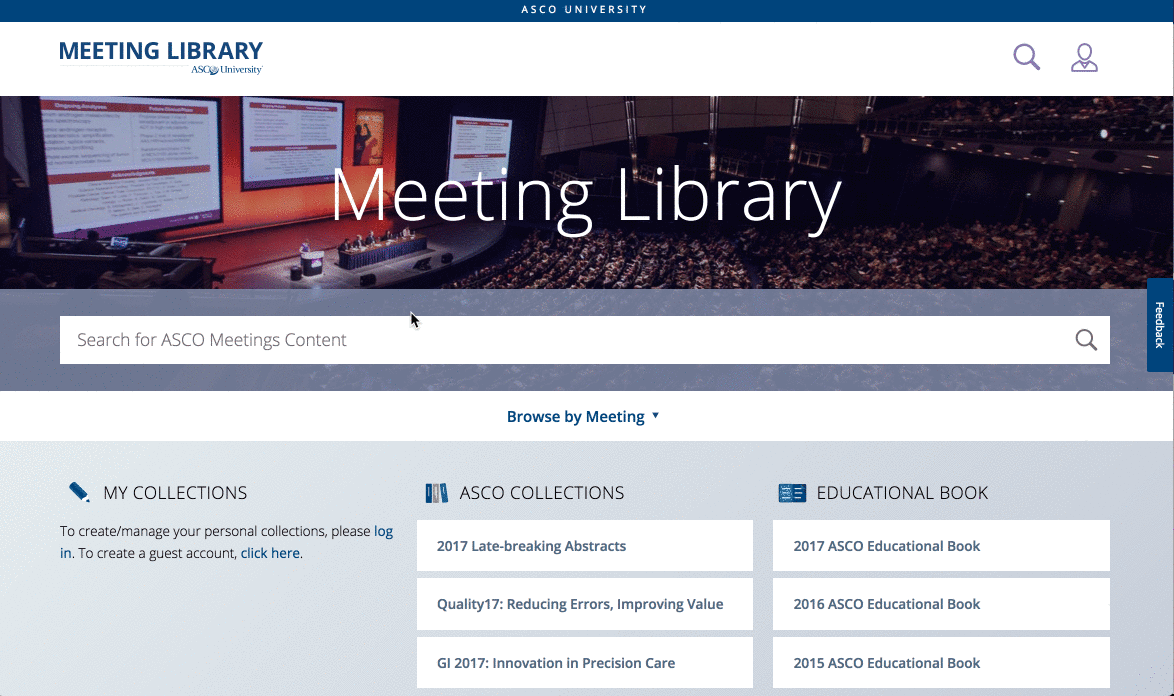 Want additional guidance?
ASCO provides "Tool Tips" throughout the Meeting Library to help you better understand the features and functionality in the platform. At the top of the screen, you will see an icon of a question mark in a circle. To activate "Tool Tips" click the icon and enable.
You then will see flashing blue circles throughout the site. Click on each flashing blue circle to learn more about the specific feature or functionality available to users.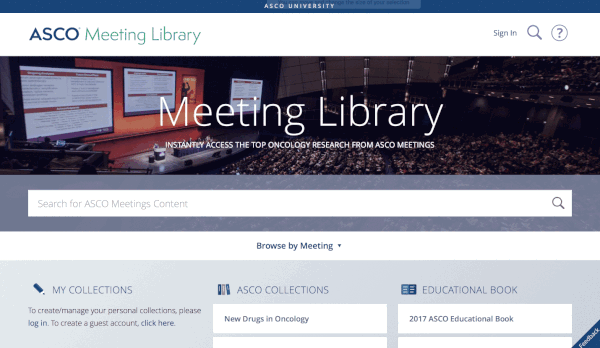 Interested in learning more about how to access abstracts, videos, slides, Educational Book manuscripts and posters on the Meeting Library?
Click below for more on